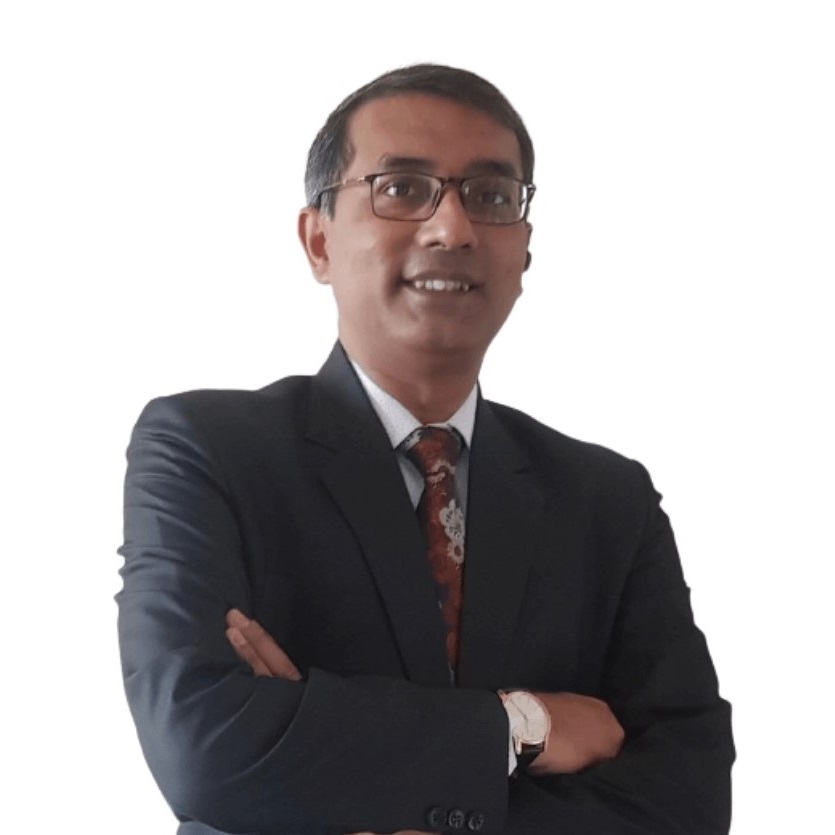 Best Urologist in Mumbai
Dr Soumyan Dey, is a leading Urologist & Uro-Oncologist in Mumbai practicing at Navi Mumbai, Thane, Mumbai- South Mumbai, Chembur, Vasai. He has over 10 years of experience in the field of Urology and has helped over 20000 urology patients.
Having completed his MS Surgery from IPGMER (Institute of Post Graduate Medical Education and Research) and SSKM Hospital, Kolkata, 2007 & M.Ch Genitourinary Surgery from Grant Medical College and Sir J J Group of Hospitals, Mumbai, 2011. He is also a Urology Society of India.
Dr. Soumyan Dey is one of the best oncosurgeon for urological cancers He is specifically and specially trained to treat problems affecting the urinary tract (kidneys, Ureters, bladder, urethra).
Dr. Soumyan has treated cancers of Kidney, Prostate and bladder both laparoscopically and using robotics (where necessary.) Having performed many of partial/radical nephrectomy procedures for kidney cancer, prostatectomy procedures for prostate cancer, cystectomy procedures for bladder cancer, and many retroperitoneal lymph node dissections for testis cancer.
He is an avid Uro – Surgeon for performing Urethrotomy for Urethral Stricture, Prostatectomy for treating Benign Prostatic Hyperplasia, Laser Kidney stone Removal and even Peyronie's Disease.
Dr Dey's Urocare Services / Specialities

Prostate Laser Surgery, Urinary Incontinence (UI) Treatment, Minimally Invasive Urology, Urologic Oncology, Transurethral Incision of The Prostate (TUIP), Cystoscopy, Andrology, Neurourology, Ureteroscopy (URS), Blood in Urine (hematuria) & Urinary Tract Infection (UTI), Urethroplasty, Prostate Laser Surgery, Urinary Incontinence (UI) Treatment, Transurethral Resection of the Prostate (TURP), Minimally Invasive and Reconstructive Urology, Laparoscopy, Nephrectomy, Blood in Urine (Hematuria), Open and Radical Prostatectomy, Urinary Stone Disease, Prostate Disease (BPH), Cancers of Urinary Tract (Prostate, Bladder and Kidney), Urological Problems in Children, Transurethral Incision of the Prostate (TUIP), Urethral Stricture.
Signs You Need to See a Urologist Immediately
A urologist helps identify the underlying causes of pelvic pain and urinary dysfunction. They also treat fertility issues and urinary tract problems in men and women. The question is, when should you see a urologist? In this post, we are going to discuss 5 warning signs you need to book an appointment with the best urologist in Mumbai immediately. Let's get started.
Frequent Urination or Leakage
It's not uncommon for pregnant women to spot leakage. It's also possible when you have drunk a lot of fluids. But, if you start noticing leakage with frequent urination and without any medical condition, that's a warning sign. Urine leakage is often linked to urinary incontinence, which can be treated with oral medication and surgical procedures. If left unaddressed, this medical condition can affect your quality of life. A urologist will help you figure out the most suitable treatment. 
Extreme Pain on One Side of the Lower Back
Kidney stones can cause extreme pain on either side of your lower back. The pain is often accompanied by other symptoms like blood in the urine or cloudy urine. 
So, how do you know if the pain is due to kidney stones? Kidney stone pain is extremely severe, and it's been reported as the worst by patients. It's best to see a urologist if you experience the symptoms of kidney stones. They will order x-rays or CT scans to identify the size of the stone, its location, number, and complexity. 
Erectile Dysfunction
A urologist also specializes in correcting sexual problems in men, especially erectile dysfunction. Erectile dysfunction is a medical issue that makes it difficult for men to keep their penis erect. Men might suffer from erectile dysfunction due to stress, and it's also pretty common in aged 
people. However, if it's become a regular thing, you should see a doctor. Sometimes, erectile dysfunction indicates a more serious underlying issue.
Urinary Tract Infection
Do you experience a burning sensation when urinating? Or do you notice painful or frequent urination that won't get better with antibiotics? Well, it's a sign you should visit a urologist to identify the underlying cause of the problem. These are mostly signs of urinary tract infection or interstitial cystitis, which causes extreme pain in the pelvic region and is often mistaken for UTI. 
Only the urologist can detect the problem accurately and recommend medication or an invasive treatment plan accordingly. They use cystoscopes and urine tests to identify the issue. Fortunately, both UTI and Interstitial Cystitis can be treated with anti-inflammatory drugs and by avoiding things that trigger the condition. 
Enlarged Prostate 
Problems in your urinary tract are also linked to prostate diseases, such as an enlarged prostate. It puts excess pressure on the urethra, causing difficulty in passing urine. Men with an enlarged prostate might experience symptoms like difficulty urinating, painful urination, frequent urination, or dribbling after urinating. Your bladder might not feel emptied after urinating. Fortunately, there are several non-invasive medical procedures to treat enlarged prostate. You should see a urologist for diagnosis and treatment.