Urinary Bladder Cancer Treatment in Navi Mumbai under Dr. Soumyan Dey:
We give hope and do a good job for the patient and GOD cures him
Bladder Cancer Causes & diagnosis
How is Bladder Cancer Diagnosed?
If a person who had a long term exposure to chemicals or chronic smoker ;is concerned whether he has urinary tract tumor
Get a urine for routine and microscopic examination to see if there are a lot of blood cells in urine
Get a urine for malignant cell cytology,
Get a Ultrasonography Kidney, ureter and bladder
Once a tumor is detected on a USG, FURTHER TESTS are done to look for extent of the tumor. It involves getting CBC, RFT, LFT, CHEST X RAY, CONTRAST CT SCAN WHOLE ABDOMEN and sometimes FDG PET ct SCAN to look for distant spread.
An ENDOSCOPIC TRANSURETHRAL RESECTION OF BLADDER TUMOR (TURBT),gives a definite diagnosis by bringing out tissues for biopsy/histopathological examination. Many a times TURBT itself cures an early bladder tumor, not requiring further treatment with bladder removal (Radical Cystectomy) or chemotherapy
Causes of Bladder Cancer?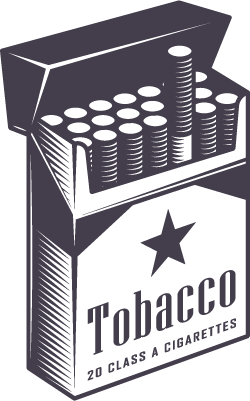 Use of tobacco in any form, be it smoking or chewing
Chronic exposure to chemicals as in dye and paint industry, commercial manufacture of chemicals, dyes, paints or research fellows working with chemicals
Best treatment for Bladder cancer
Treatment for Bladder Cancer
Stage 1 – Bladder Cancer:
Bladder Tumor confined to the first two layers of bladder wall, not spreading to the deeper muscle or serosal layer or distant tissue 
—-BLADDER TUMOR TREATMENT INVOLVES ENDOSCOPIC TRANSURETHRAL RESECTION OF BLADDER TUMOR (TURBT) FOLLOWED BY ROUTINE CYSTOSCOPIC AND RADIOLOGICAL FOLLOW UP TILL 1 TO 5 YEARS. FOR Tumor involving lamina propria layer of bladder wall, intravesical Immunotherapy with weekly Onco BCG injection.
Stage 2 Bladder Cancer: 
Tumor has crossed the confines of the first two layers of bladder wall, spreading to the deeper muscle layer, or to the pelvic lymph nodes but not beyond.
INVOLVEMENT of muscle layer of bladder is diagnosed many a times after TURBT AND microscopic examination of resected tissue (biopsy/histopathological examination)
–Further treatment involves Neoadjuvant chemotherapy followed by resection of the bladder tumor with urinary diversion with an illeal conduit or creation of a Neobladder. This may also be followed by adjuvant Chemotherapy
Stage 3 Bladder Cancer: 
Tumor has crossed the deeper muscle layer of bladder into the serosal layer, and may involve adjacent organs like intestines etc.
–This is usually treated with Chemotherapy followed by Palliative Surgical resection of tumor
Stage 4 Bladder Cancer:
Tumor has spread to distant organs like liver or bones or lungs. 
–Stage 4 Bladder Cancer Treatment generally involves chemotherapy.
cystectomy surgery for bladder cancer
The procedure of removal of the bladder is known as cystectomy
Radical cystectomy is a surgery in which the bladder which is affected with a tumor which has evolved beyond the layer of the bladder's outer muscle layer. Along with the bladder, in males the prostate is also removed while in female the uterus and the upper cuff of the vagina along with the pelvic lymp nodes. Once the bladder is removed the provision is made which allows patient to remove urine. To do this there are two ways one is using a stoma bag and another using a neobladder.
Stoma Bag: We use a small piece of the intestine which is connected to the ureter inside the abdomen and a bag is placed to the stoma to another opening of the ileum outside.
Neobladder Reconstruction: In Neobladder a new bladder is created using the intestine. The ureters are connected to the neobladder which opens into the native urethra. This allows the urine from the kidney to pass through ureters into the neobladder and out of the body through the native urethra. The patient will have to learn to timely pass the urine out using a catheter.