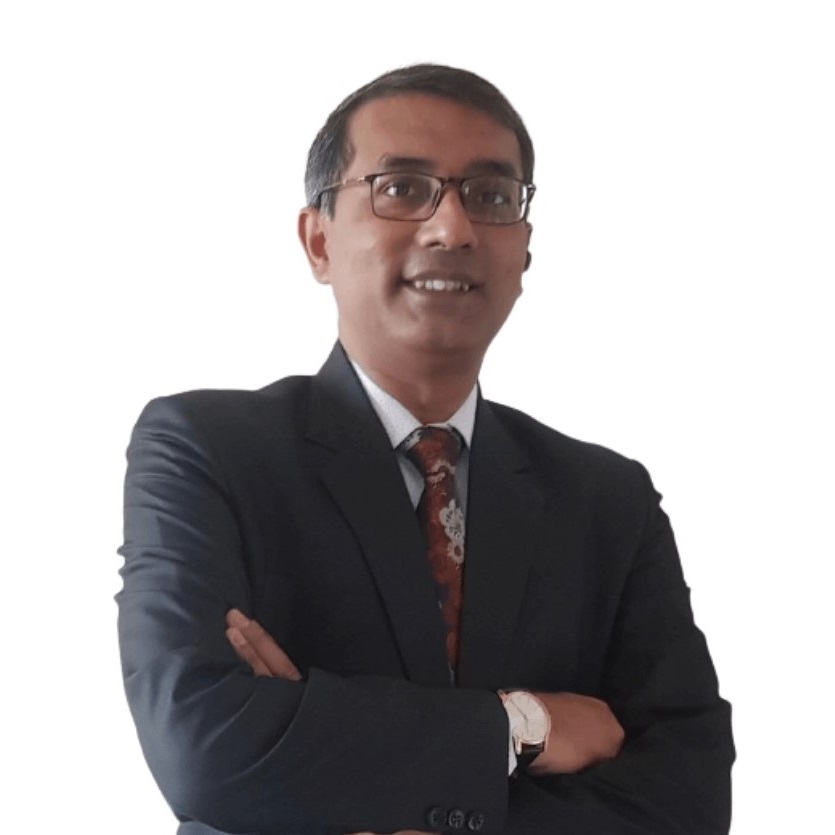 Dr Soumyan Dey is the best Uro oncologist in Navi Mumbai He is a super-specialist in the field of URO-ONCOLOGY,
His expertise is in treating Cancer of the urinary tract and male reproductive organs. He is specifically and specially trained to treat problems affecting the urinary tract (kidneys, Ureters, bladder, urethra).

Dr. Soumyan Dey, is a keen believer in technical innovation and this endeavour of him have been at the forefront of pioneering less-invasive treatment alternatives (where appropriate) for urologic cancers such as active surveillance, cryotherapy, and focal therapy for localized prostate cancer and percutaneous ablative procedures for small renal masses.
Dr. Soumyan is experienced in successfully associating himself with large numbers of partial/radical nephrectomy procedures for kidney cancer, prostatectomy procedures for Prostate cancer, cystectomy procedures for Bladder cancer, laparoscopic appendectomy, and many retroperitoneal lymph node dissections for testis cancer
Dr. Dey has gained unique expertise and knowledge in managing rare urologic cancers (such as cancers of the penis, urethra, adrenal gland, and genitourinary sarcomas) and salvaging procedures for recurrent cancers of the bladder and prostate that have failed initial therapy with radiation or other treatments. He is a qualified Robotic surgeon in Navi Mumbai, a professional and qualified Uro surgeon who's gained immense experience in performing robotic surgery. Dr. Soumyan Dey is helped and supported by a specialized team of doctors who have made their mark in pathology, radiology, and anesthesia. He is the best Prostate surgeon in Navi Mumbai.
OUR SPECIALITIES – Best Uro-Oncologist in Navi Mumbai
Laparoscopy
Andrology
Pediatric Urology
Prostate Enlargement
Uro Oncology
Laser Treatment for Kidney Stone
Urethroplasty and Urethral Stenting
EDUCATIONAL QUALIFICATIONS
Sr. Uro Oncologist in Navi Mumbai with vast experience
Dr. Dey has consistent and outstanding academic records throughout his education. He has a crystal clear understanding of the underlying principles of the subject and its relevancy to other domains, as well as In-depth knowledge of various techniques and approaches applied in the treatment of urological illnesses.
A firm believer in evidence based treatment of urological disorders.
wHAT PATIENTS SAY ABOUT DR. Soumyan DEY
My father is being treated for prostate carcinoma under him. I got my father from Varanasi to Mumbai for treatment from him. My dad was in very bad condition. Dr kept advising us from Mumbai, supporting us in this horrible COVID times. TURB surgery was successful and finally catheter was removed last week. He explains the issue so well and understands patients, giving them sufficient attention. I would recommend him for sure. I would have lost my father if he wouldn't have been there. Appreciate his support, thanking a lot for helping us.
I was having back pain on the left side. I had similar pain 10 years back due to kidney stone. I felt I should meet nephrologist. On my father's reference I took an appointment met Dr. Immediately he asked me for Sonography and asked me to visit again. On the next visit, Dr. explained me about my kidney stone and mentioned that this can be treated with medication not to worry about it. He boosted the confidence and I went ahead. Even though I got pain on next day morning he replied me over whatsapp. He was absolutely available when required.
I work outside & had a chance to visit (net surfing for urologist) with my long pending problem solution & way forward. After thoroughly analyzing all reports he suggested some tips to overcome the present ongoing situation. I am happy with his advise & feeling better. Even I met some of his patients & given very good opinion & fee wise very very reasonable so common man can afford. I recommend to all those facing with bladder neck elevation problem as well as others related to urinary problems. Thank you very much for your valuable advice & your treatment