Kidney Cancer is one of the most cancers of the urinary tract in men
Please share your kidney cancer related query so we can help you better
A very large Kidney Cancer Successfully operated by Dr. Soumyan Dey

Kidney Cancer treatment in Mumbai Process under Dr. Soumyan Dey:
Whenever someone comes to Dr. Dey for the treatment of Kidney Cancer. Dr. Dey follows a evidence based approach to identify the best course of treatment. 
Today there is extensive evidence from around the world on how to treat kidney cancers which Dr. Dey keeps abreast with and applied the same to improve oncological outcomes.
Kidney Cancer Causes & diagnosis
What are the causes of renal cancer?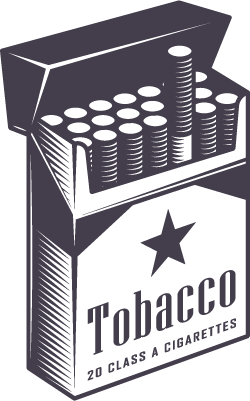 Tobacco use is the most accepted risk factor, although very modest. Obesity, regular use of NSAID painkillers, Hypertension, exposure to chemicals especially lead and aromatic hydrocarbons. Rarely it's familial associated with Tuberous Sclerosis and VHL disease (RCC develops in 50% of these pt).
How is Kidney Cancer Diagnosed?
Previously kidney cancer was identified only when patients witnessed a lot of blood in their urine following which the patient would generally require an Ultrasound test. Which would highlight the cancer in the kidney. Nowadays, Kidney cancers are being diagnosed early when people go for USG screening as part of normal health check-ups. The USG would generally suggest some swelling. Which is further investigated using a CT Scan to confirm the presence of malignant tumor not a benign tumor. However, in rare cases patient might come complains of weight loss, bleeding in urine. He would then be evaluated with USG or CT scan.
types & stages of Renal cancer
What are the stages of Renal cancer?
   Staging of renal cancers, taken from Text BOOK of Urology, Campbell WALSH, page 1337
Stage 1 (renal masses confined within the kidney) includes T1a: less than 4cm. T1B: 4 to 7 cm, T2a: 7 to 10 cm, T2b: greater than 10cm. 5 YEAR SURVIVAL 100% TO 50%, DECREASING WITH INCREASING SIZE OF TUMOR
Stage 2 (renal masses going outside the kidney into surrounding fat, but not further) or T 2 disease
5 YEAR SURVIVAL 40 TO 50%
Stage 3 (renal masses going outside the kidney into renal vein or inferior venacava or adrenal gland) T 3 disease 5 YEAR SURVIVAL 0 TO 20%
Stage 4 renal masses going outside the kidney into adjacent organs T 4 or involvement of lymph nodes N1 disease, or Distant spread M1 disease ,5 YEAR  SURVIVAL 0 TO 20%
TREATMENT of KIDNEY cancer
Treatment of Kidney Cancer based on the cancer stage 
PARTIAL / RADICAL NEPHRECTOMY
The procedure of removal of a part of the kidney is called Partial Nephrectomy. While the removal of the whole Kidney is termed Radical Nephrectomy
How is Nephrectomy surgery performed?
We do the procedure laparoscopically and rarely robotically or open surgery as per patients preference
We carry out tests and examine patient clinically to assess his fitness for a procedure under anaesthesia
He is admitted on the night before surgery and kept on a liquid diet
He is shifted to OT in morning, placed under anaesthesia, and positioned on the ot table
Laparoscopic ports are inserted into abdomen
The camera inserted through the laparoscopic port is used to visualise the abdominal cavity
The surgeon uses the laparoscopic ports to do the surgery and remove the tumor.
For a robotic procedure , the robot is docked and the surgeon sitting away in a console uses something like a joystick to move the robotic arms which carries out the surgery in the abdominal cavity
Frequently Asked Questions